If you missed, boycotted or didn't care about Amazon Prime Day, there are some equally good deals at Macy's Black Friday in July Sale. One of the things I love about shopping online at Macy's is that I don't have to mess around with mailing my returns. I just bring them over to Macy's and get a refund in about five minutes.
If you use the coupon code JULY to get an extra 15 or 25 percent off selected items, but keep in mind Macy's sales have LOTS of exclusions. Most designer and high end items don't qualify for the additional discount.
I think it's best for clothing and household items.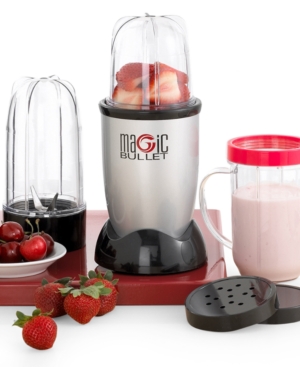 Some of the best household items include kitchen appliances that start at $9.99! That's the price after you do the mail-in rebate. This Magic Bullet pictured here is $59.99.Did you know Macy's has free shipping on Beauty items?
Macy's also has free shipping on all beauty items!